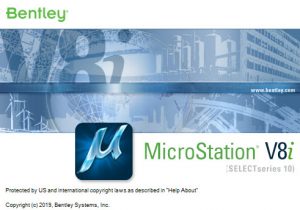 HSA Design Qualifications
3.1         Minor Highway Design
6.3.1     Intelligent Transportation Systems and Design
7.1        Signing, Pavement Marking and Channelization Design
7.2       Lighting Design
7.3       Signalization Design
HSA successfully provides Design Services to FDOT, local agencies, and private entities since our inception. With Highly experienced Professional Design Engineers, Designers, and CADD Technicians, HSA has never missed a submittal deadline within the companies history. At HSA, quality control is accepted as the primary component required to accomplish any given task. Our corporate statement of procedure regarding quality control recognizes that the most basic elements of quality control and quality assurance are often the most effective. HSA believes that Designs can only be complete and without error, if an adequate, refined, and published QA/QC plan and policy has been established and vetted by all necessary personnel.
As a team, HSA excels in producing FDOT CADD compliant plan sets for the Department along with providing Engineering Design Plans to a multitude of Northwest Florida agencies/entities. Utilizing MicroStation GeoPak, Open Roads, and Connect in conjunction with FDOT SS4, FDOT Connect, and FDOT SS10, between 2019 to 2020, our design team prepared a multiple of FDOT Structured Designs with direct involvement preparing Minor Highway Designs, Signing and Pavement Marking Designs, Lighting Designs, Signalization Designs, Traffic Signal Interconnections, Intelligent Transportation System's, and Maintenance of Traffic Designs.
HSA's Design Program Initiative is currently reflecting rapid growth as our Design Team continues to produce superior products. Moving forward, as an SBE/DBE HSA will be pursuing Business Development Initiative Projects in both a prime and subconsultant role.
HSA Consulting Group Design Project Examples (FDOT D3 Design, Safety, Push Button, and Permitting)

FDOT District Three Design: SR 388 Realignment from SR 79 to east of the Northwest Florida Beaches International Aiport
FPID 424464-5-52-01, Construction Contract No. T3702

HSA Responsibilities: Signalization Analysis and Design, Lighting Analysis and Design, Roundabout Analysis, and Interconnect Design. This design is under construction.
FDOT District Three Intersection Safety Improvement Design:  SR 291 (Davis Hwy.) at University Parkway, Escambia County, FL
FPID 438276-1-52-01, Contract No. C9A15

HSA Responsibilities: Signing and Pavement Marking Design and Signalization Design. These improvements have been constructed.
FDOT District Three Intersection Safety Improvement Design: SR 10 (Cervantes St.) at North E Street, Escambia County

FPID 418439-1-32-12, Contract No. C9A15

HSA Responsibilities: Signalization Design and Lighting Design (Pedestrian Safety Improvements for ADA compliancy, overhead lighting, and pedestrian signals). These improvements have been constructed.
SR 30 (US 98) at Joybrooke Road (Walmart Neighborhood Market): Private Entity Permit Signal, Santa Rosa County

Agencies to Review/ Approve Design: District Three Traffic Operations and Design, Milton Maintenance, and Santa Rosa County.

HSA's responsibilities: Signalization Design, online permitting assistance, meetings with maintenance office personnel, preparation & submittal of a Design Variance due to clear zone requirements, and coordinating with various agencies include City/ County/ FDOT maintenance office/ FDOT D3 Headquaters. This has been constructed.
FDOT District Three: Interchange Exit Ramp Signing and Pavement Marking Compliance:  SR 8 (I-10) and SR 8A (I-110)
RDB 15-08 was a new design standard for signing and pavement marking at interchange exit ramp intersections. HSA was tasked to inventory existing features and prepare a design to update each non-compliant interchange exit ramp.

After the completion of the inventory, HSA found almost all interstate ramps on I-110 and I-10 signing or pavement marking upgrades. Due to the unique nature of some of the exit ramps, a full signing and pavement marking plan set was developed rather than typical sections

Construction was completed by Anderson Columbia via a District Three Push Button Contract, FPID 220876-9-52-74, Contract E3Q29