HSA Consulting Group is a Small Business Entity classified as a Disadvantaged Business Entity due to the fact that HSA is 100% woman owned.  HSA was founded in 1990 and experienced steady and constant growth over the first twenty years and even greater rates of growth over the past few years.  Though HSA has enjoyed the benefits of growth and the new faces that have come with that growth, the company still adheres to the guiding principles that have brought success in the beginning: High Standards, Technology Driven, Employee Empowerment, and Family Atmosphere.  HSA lives by the philosophy that our size and structure allow us to quickly turn and adapt to dynamic conditions.  It is always apparent to our clients that the confidence and enthusiasm of HSA employees will lead to innovative ideas and a can-do attitude. HSA simply gets the job done, done right and done on time.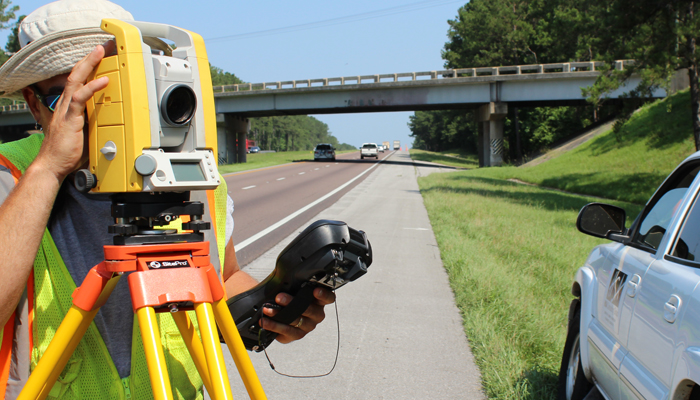 Why Choose HSA?
We are a transportation consulting firm providing an extensive range of services including:
Transportation Planning, Traffic Engineering, Surveying and Mapping, GIS/Photogrammetry and Transportation Software Development
HSA is Fully Pre-Qualified with FDOT in Planning, Traffic Engineering and Surveying & Mapping Categories and has been providing services as a Prime Consultant to FDOT for the past 26 Years.
Our size and structure allow us to quickly implement direction and adapt to changing conditions.  This engenders a feeling among HSA Staff that we can get the job done no matter what it takes.   This corporate culture sets us apart from other firms that struggle with corporate management layers and multiple decision makers. Our clients detect our confidence and enthusiasm and believe in our ability and drive to make things happen when they need it and how they need it.
Capabilities
FDOT Design Surveying & Mapping
Alignment
Topographic
Right-of-Way
Cross Sections & Profiles
PLSS Breakdown
Jurisdictional Wetland Location
Utility Location
Drainage
GPS Control
Boundary
Route
Airport
Railroad
Transmission Line
Construction Layout/As-Built
Subdivision Layout
Legal Descriptions
Expert Witness/Testimony
Elevations Certificates
Specific Purpose Surveys
ALTA/ACSM Land Title Surveys
Hydrographic/Bathymetric
Aerial Control/Ground Targeting
Aero Triangulation
Stereo Rectification
Ortho-Rectified Mosaics
3D End-User Software Applications
Plannimetric Extraction/Mapping
Topographic Extraction/Mapping
Digital Feature Extraction
LiDAR 3D Extraction
Digital Terrain Modeling
3-D Image Control Solutions
Digital Feature Extraction & Data Storage
GIS Software & Database Development
FDOT Planning Traffic Count – Database Updates
FDOT Planning Traffic Count – Site Location Maps
County Land Use Database/Parcel Updates
GIS Survey Data Collection
Geospatial Linear Referencing System Database Updates
FDOT Statewide General Highway Map Geo-Spatial Reformatting