Transportation Statistics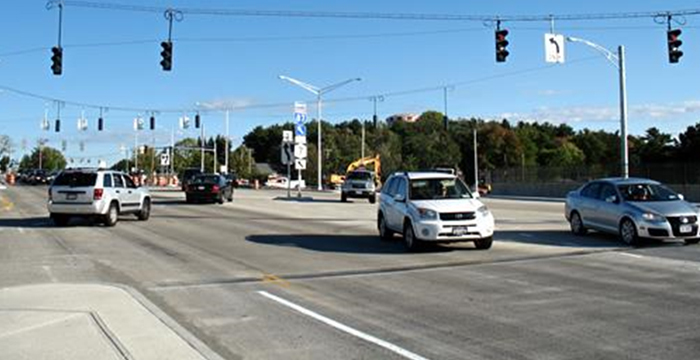 Serving as an FDOT District Three prime consultant for the Districtwide Traffic Counts and Projections Contract and the Districtwide Roadway Characteristics Inventory Contract, HSA has demonstrated the ability to successfully manage and produce multi-task, large-scale projects for almost three decades.
As the prime consultant for these Transportation Statistics contracts, HSA's primary tasks include conducting the Districtwide Annual Traffic Counts Inventory and performing Roadway Characteristics Inventory (RCI) QA/QC. Additionally, we conduct traffic operational analysis, roadway and intersection capacity analysis, and provide assistance on Project Development and Environmental (PD&E) studies. We strive to work closely with the Department in a staff-extension capacity to consistently exceed expectations.
HSA is fully equipped with traffic data collection equipment including the latest automated traffic volume and classification counters, the AMES DMI Video Data Logger for Roadway Inventories, mobile device data collection applications, video monitoring systems, and custom processing software. With our fleet vehicles fully equipped with the latest data collection equipment and available software, we can rapidly deploy equipment, process, and deliver high quality data to the Department. HSA employs trained permanent staff who specialize in traffic data collection, processing software and data analysis. All HSA technicians have received certificates in Intermediate Maintenance of Traffic or Advanced Maintenance of Traffic along with specialized training in their specific field.
The use of our in-house engineered Video Monitoring Systems for Turning Movement Counts and the AMES DMI Video Data Logger for Roadway Inventories, combined with customized processing software, we are able to minimize impacts to the traveling public and reduce the time a technician is in the field. In addition to increased safety, we have also increased efficiency by eliminating additional field visits and using the software to count vehicles faster than real time. Although these video systems serve different purposes they allow HSA to have verifiable and defendable data which we make available to our client's upon request.
Traffic Data Collection Programs
Origin and Destination Surveys
Travel Time, Gap, and Delay Studies
Crash Data Compilation and Analysis
Traffic Studies/Site Impact Analysis
Parking Demand and Turnover Studies
Rail-Highway Crossing Inventories
Roadway Characteristics Inventory Programs
Large Corridor Studies
HSA is fully equipped with traditional and innovative traffic data collection and processing equipment.  Equipment includes 35 camera systems, 120 automated counters, electronic turning movements boards, mobile device data collection applications for a variety of traffic studies, video monitoring systems, custom automated video counting and processing software, and fully equipped field vehicles which allow us to rapidly deploy, process, and deliver quality data to the Department.
Districtwide Miscellaneous Counts and Projections 1992 – 2001, 2009 to Present
Districtwide Miscellaneous Roadway Characteristics Inventory -2000 to 2010 and 2016 to Present
Districtwide Traffic Operations Studies 2022 to Present
Okaloosa Co. Computerized Traffic Signal Feasibility Study – (Sub)
Escambia County Traffic Engineering Services
City of Pensacola Traffic Engineering Services
City of Destin Traffic Engineering Services (Prime)
SR79/SR30 Raodway Improvements – Traffic Signal Design – Sub )
Davis Hwy. Improvements Design – Highway and Intersection Capacity Analysis, Conceptual Intersection Design (Sub)
US98 PD&E Study from Bayshore Dr. to Portside Dr. – Highway and Intersection Capacity Analysis, Conceptual Intersection Design (Sub)
Sacred Heart Hospital Hospital-Proposed Signal Modifications Concept (Sub)